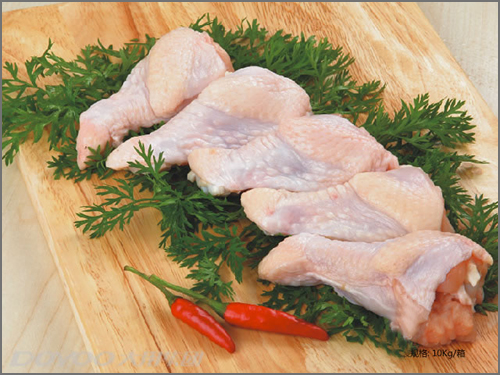 A person in charge of Mengniu's cold chain system once said: "Some companies have developed RFID systems that are really good. If every box of ice cream is installed, products can go from the factory to the logistics and then to the distributors. The most troublesome management problem, but this type of RFID is too expensive, a box of ice cream is only a few dollars in profit, so this equipment is not suitable for Mengniu."
In fact, China's entire cold chain logistics equipment industry is facing such a reality. There is no problem with cold chain logistics technology and equipment. The problem is that these equipments are not suitable for China's economic strength. Consumers and companies cannot afford the cost pressure brought by these new equipment and new technologies. Therefore, China's cold-chain logistics industry has emerged in such a situation, equipment and technology, but it is difficult to come in handy. How to solve this problem is worthy of deep thinking in the industry.
"As a basic tool, the role of various types of equipment in promoting the cold chain is unquestionable. The key to the problem is that the development of cold chain logistics is not about how advanced technological content the equipment has, but to have very good adaptation. Sex." said Gong Xiaobin, general manager of Wuhan Wing Cai Technology Co., Ltd. Only the equipment that adapts to the market can play a role in promoting the cold chain industry.
What the cold chain logistics equipment industry needs to do is not to invest heavily in new equipment, but to adapt the equipment to the market demand on an existing basis. Do not let the device only bloom without results.
Advancement and adaptability Zhong Aiyang, general manager of Shenzhen Food Group Co., Ltd., said in the light of the cold weather, the country has vigorously supported the construction of cold storage or cold chain logistics parks from 2008 to now, and in this short period of time, China's cold storage The capacity has been greatly improved. However, as the market, the increase in demand is gradual, and in such a situation, the contradiction between supply and demand will arise. Especially in Guangdong, this situation is more serious. "Maybe the equipment suppliers' days will be better in the past two years, but the cold storage industry will have a more difficult situation to maintain."
Zhong Aiyang's words reflect that a large number of cold storage houses were built by our country's investors, and the actual demand was not as large as investors had imagined. Similarly, this problem is also faced by the refrigerated truck industry. "Refrigerated vehicles and cold storage are the most important equipment in the cold chain logistics industry, and their proportion and investment are relatively large. In the past two years, the cold chain is a hot industry, but the equipment companies have not felt this heat." A manager of Henan Bingxiong Refrigerated Automobile Co., Ltd. told the reporter that the demand and the quantity of domestic refrigerator cars have not been imagined to grow rapidly along with China's economic development. And in recent years, the demand for the market has also declined.
The person in charge told reporters that this year's inflation, restrictions on the financing channels for car purchases, restrictions on travel regulations, etc., have a significant impact on the sales of automobiles (including refrigerated trucks). From the current industry, the sales of refrigerated trucks have not grown rapidly, and even some small and medium-sized enterprises have seen a decline in sales.
In addition to the contradiction between supply and demand, the more serious problem faced by cold chain logistics equipment is not adaptability. Zhong Aiyang said that many customers do not have too high demands, and there is a balance between cost and profit, that is, the balance between manpower and technical equipment. With advanced equipment, one-time investment is relatively large. Under the current situation in China, some enterprises are more willing to use relatively low-cost equipment. "With the development of economy and logistics, the use of advanced equipment and technology is a development direction, but now there are certain difficulties."
Zhong Aiyang analysis, third-party logistics companies, rely more on first-party suppliers. Third-party logistics companies adopt more advanced cold-chain logistics technology, more power is the manufacturer's requirements for food quality, and production companies need to give relatively high prices, third-party logistics companies can use a good temperature control system And monitoring system. Moreover, from the long-term development, logistics companies also need to use GPS and other equipment to ensure good records of good temperature control during logistics.
"But at present, under the circumstances where food prices play a dominant role, there are some technical applications that are still step by step. Otherwise, logistics companies cannot afford the cost pressures," said Zhong Aiyang.
The problem reflected by Zhong Aiyang is particularly evident in the cold chain transportation. In recent years, China has promoted refrigerated transport to ensure the quality of food. However, some foods may not be suitable for refrigerated transport, although they have higher temperature requirements. For example, aquatic products. "Aquatic products have higher temperature requirements, but they also have higher requirements for humidity. Transport using refrigerated trucks can easily lead to loss of water. Using ice transport can guarantee both the temperature and the loss of water. Therefore, let It is unrealistic for aquatic product cold chain transport companies to purchase large numbers of refrigerated trucks," said Dugu Yong, general manager of Qingdao Ayersman Ice Machine Co., Ltd. Many logistics companies prefer to use ordinary vans for the transportation of aquatic products. Ice cube transport mode.
The goal of equipment investment is economic return "The ultimate goal of technology is to obtain the maximum benefit at the lowest cost. In this regard, all our R&D, production, service, installation, and design must revolve around this goal." Zhejiang Dunan Cold Chain Gu Zhong, general manager of System Co., Ltd., said that investment in technology and access to economics look like a contradiction, but the premise of access to economic benefits is precisely the technical input.
According to Gu Zhong analysis, everyone thinks that cold chain is a very good business. But it is bound to bring about some time later, the saturation of this market and the intensification of competition. So while planning and building these hardware devices, you must consider what kind of competition you will face in a few years.
The first is the question of capital. Investing in cold chain logistics equipment requires a lot of investment. After the loan expires, it will face a lot of interest. Can the company bear this cost after five years? An expert once told reporters that the early-stage investment cost of cold-chain logistics is very large: the investment in cold storage is 3 times that of ordinary cold storage, the price of a cold-storage forklift is also several times that of an ordinary forklift, and there is also a temperature difference. Large adaptability shelves, trays and more.
It should be pointed out that the main body of cold chain logistics is food, and the quality of food may change at any time. The complexity of logistics is also far greater than steel, IT, etc. Therefore, an efficient quality traceability system is needed. The establishment of a traceability system requires a large amount of equipment, software, and manpower investment, which is a test for the capital flow of enterprises. "Of course, an efficient system is not necessarily expensive. So what kind of supplier to choose is critical. The more efficient, the cheaper and more reliable." Gu Zhong said.
Followed by the issue of energy consumption standards. In the future, the country's energy consumption standards will become more stringent. When companies plan to build cold storage, they must consider whether they can meet national standards after five years. "Equipment vendors must not only make profits, but also provide space for the pool of households to make profits, but also take into account the development of the entire environment." Gu Zhong said.
As for the standard, Dr. Wen Yu of Carrier Corporation believes that China's cold chain logistics equipment is not only an energy-saving standard, but also the industry standards such as manufacturing, operation, and management are seriously missing. In the future development process, the country should not only formulate operating standards for the cold chain logistics industry, but also standardize various standards for equipment. "From the current point of view, China's cold-chain logistics technology is not much different from the world, and it is not lagging behind. The key is that there is no standard for the construction and use of equipment." Wen Hao said.
Normal Tape In Hair,Black Normal Tape In Hair,Colored Tape In Hair Extensions,Tape Hair Extensions
Jinan Vogue Hair Products Co., LTD , https://www.voguehairfactory.com