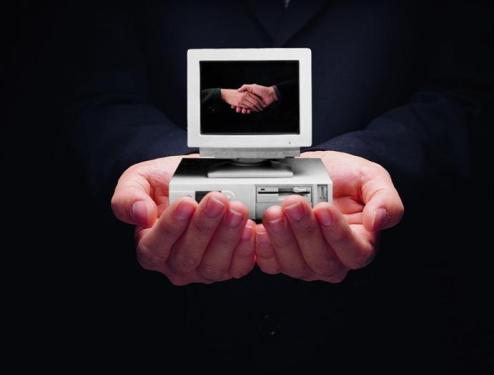 A large number of custom furniture companies came into being to provide personalized furniture tailored services for the Chinese consumers, including whole wardrobes, integrated bookcases, walk-in cloakrooms, built-in wardrobes, and furniture as a whole. category. Custom furniture has also become an important development strategy for many furniture manufacturers to promote their products.
Custom furniture products combine the advantages of standardized production and personalized design, and their market segments contain high growth potential. Make this piece of cake become a market model that many manufacturers pay close attention to. Many businesses have stated that only by insisting on specialized and customized services can the future custom furniture market be determined.
China Wardrobe Network believes that the development of the custom furniture industry directly affects the pattern of the traditional home industry. Custom furniture appeared in the Chinese market in 2001 and has been in development for 10 years. During this period, the development of custom furniture in China has not been overstated. As a new thing, custom furniture originally had only a few million sales. Today, it has grown to several hundred million and has more than 100 times. The popularity of custom furniture in the market indicates the future development trend of the furniture industry. Personalized and humanized products and services will be popular and will be loved by consumers. Take the Chongqing market as an example: At present, the output value of the custom furniture industry has doubled every year, occupying a 10%-15% share of the entire household industry. This value will inevitably increase sharply in the next few years.
At present, more and more custom home furnishing manufacturers have begun to be optimistic about the benefits of online e-commerce. Many furniture companies are trying hard to share this fresh piece of online marketing. Faced with a variety of online marketing models, in the end the custom furniture market needs to deal with modern e-commerce model? In fact, the mature foreign e-commerce operating model gives us a good reference. The custom furniture industry must be able to do something in the field of e-commerce. The following three things must be done:
Integrity management is the key Currently, e-commerce in the United States is developing most rapidly in the world. Its application area and scale are far ahead of other countries. 90% of global e-commerce websites are in the United States, and 50% of e-commerce transactions occur in the United States. The e-commerce in the United States is a bottom-up, mainly based on corporate self-regulation and market-driven, and the government adopts a model of liberal laissez-faire. The core of this model is integrity.
Furniture is a commodity that is high in price and bulky and has a long service life. It must be personally sensed before you buy it, but it is not touchable on the Internet. All information can only be known from product introduction and customer service introduction. In order to increase sales, the material of the furniture is falsely declared. Therefore, in order to allow more consumers to accept online shopping, online salesmen must use real faces in the network to communicate with consumers. They must restore the original appearance of furniture and establish a good brand for themselves with high-quality services and products. Image, so as to get more consumers' trust.
Improve the logistics installation and distribution has been hindering the development of furniture online shopping is the lack of a sound logistics transport and installation services, furniture is a special kind of goods, whether it is in the mall to buy or buy online, transport is a problem, and most of the network operators are Without their own logistics system, they are handed over to other logistics companies. Once there is a problem in transportation, sellers and logistics will shirk each other. Ultimately, the customer is injured, which also discourages the consumer's interest in online shopping. Therefore, home companies should continue to improve the logistics and after-sales installation system to enhance consumer confidence in the quality of online shopping. The e-commerce in the furniture industry is still in a period of cultivation. The road to growth is tortuous, and many problems will certainly arise during this period. How to standardize the business environment, integrate related resources, and promote the development of home network business. Become a problem to be explored by the entire industry.
Innovative shopping guide model Some overseas e-commerce websites that sell clothes use 3D technology to launch 3D fitting. After the user enters features such as gender, measurements, height, and weight, a 3D effect portrait will appear. Click on the clothing to see it. Upper body effect of the clothing. 3D fitting technology, to a certain extent, solved the problem of "trialing on" the network of shoes and apparel products. Let users get a real experience. And home shopping must first experience the word, how to use innovative technology to create a new shopping guide model. Let consumers really "see and get it." This has become a difficult problem for both furniture companies and online businesses.
Anodized Aluminum Cover,Anodized Aluminum Screw Cap,Anodized Aluminum Bottle Caps,Cosmetics Anodized Aluminum Cover
Zhejiang aluminum master packing co., LTD , https://www.zjlvshifu.com