It has been less than half a month since the Qingming holiday, and many consumers have begun to plan their travel plans. However, the reporter investigated a number of travel agencies and found that it did not specifically launch the Qingming line. According to industry insiders, Qingming Tour is mainly based on short-distance travel, and in recent years, self-driving tour and online travel have arisen, which has seriously impacted the travel agency market. At present, most travel agencies only launch daily short-distance routes in Qingming, giving up deep leisure travel.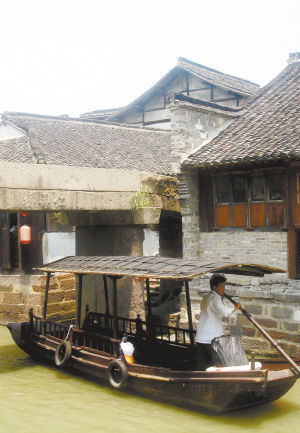 Self-help tour
Suppress the popularity of travel agencies
In recent years, the self-driving tour and self-help tour that have risen sharply have brought the surrounding scenic spots around Beijing. Zhang Lingyun, dean of the Tourism Development Institute of Beijing International Studies University, said that self-driving tourism will become a hot spot for tourism consumption this year and even next year and the entire "Twelfth Five-Year Plan" period. Compared with the excitement of the scenic spot, the performance of the travel agency is flat. The reporter saw a lot of netizens posting on the Internet to collect travels from self-driving groups. Subsequently, the reporter investigated 20 netizens who had travel intentions through the Internet. Among them, 12 netizens said that they would travel by self-driving tour or self-help tour during the Qingming period. The main reason is that Qingming is a short-distance tour of 2-3 days, and it is easy to arrange the itinerary.
In the interview, the heads of many travel agencies said that they had robbed the short-term market of travel agencies by themselves. It is understood that the amount of reception during the Ching Ming Festival is only equivalent to the amount of reception during the peak season. In addition, this year's Ching Ming holiday travel boom is uncharacteristic, there are a large number of special fares. The reporter learned that from the end of March, domestic air ticket prices began to gradually decline, especially during the Qingming holiday period, a large number of tickets less than 30 fold. This is more convenient for consumers to travel by themselves, and no longer uses traditional travel agencies as their first choice.
According to industry insiders, the short-distance travel destinations of Beijing Travel Service are mainly concentrated in the surrounding area, and the itinerary is relatively simple. The advantages of online travel in transportation and hotels have enabled Beijing consumers to achieve a 2-3-day tour of the South. Take Taobao as an example. In Beijing, Hangzhou is also at a higher price of 70% on April 2, but Starting on April 3, the ticket will fall back to 3-4 fold. Such free-running business is more attractive to young and family travel markets.
Aeromedical Transport,Dat Air Transport,International Air Freight Shipping,Airswift Transport
People Cargo Logistics Co.,Ltd , https://www.peoplecargo.com