[May Point Network] The renminbi continues to appreciate and still faces the pressure of continued appreciation. For the tourism industry, there are several happy families. For Chinese tourists, because the cost of traveling abroad is reduced, the environment...
[May Point Network] The renminbi continues to appreciate and still faces the pressure of continued appreciation. For the tourism industry, there are several happy families. For Chinese tourists, because of the lower cost of traveling abroad, overseas shopping can also buy more things with less money, and more people have included outbound tourism into the plan. For foreign tourists visiting China, the cost of traveling to China has increased, and may be affected when they choose their destination. This is a tourist destination and scenic spot that domestic tourists do not want to see.
Although the price of tourism products and services in China is very cheap on a global scale, even if the renminbi appreciates, travel to China is still a relatively affordable option. But in any case, continued appreciation will still have an impact on inbound tourism, which requires China's tourism industry to increase the added value and competitiveness of tourism products. Domestic tourism destinations and scenic spots should face up to the impact of RMB appreciation and actively respond to the improvement of tourism product quality and service level. On the other hand, we must pay more attention to effective tourism marketing for the global market.
The Olympic Games and the World Expo have been successfully held in China, and the Chinese tourism concept has produced a positive global impact. For the provincial and municipal tourism bureaus and many scenic spots in China, how to recommend their own tourism resources and tourism products to global tourists is still a topic that needs to be discussed continuously.
Many travel bureaus and those responsible for marketing work in the scenic spot have found that the role of traditional overseas tourism promotion conferences has become less and less obvious, although through such activities, it is possible to communicate well with other countries' tourism peers, but for ordinary foreign countries. The influence of tourists is very limited. Many tourist bureaus and scenic spots have begun to build multilingual travel websites to conduct global marketing attempts through the Internet.
What are the Internet usage habits of foreign tourists, what website information do they often get on travel, what kind of online marketing activities are more attractive to them, and how can multi-lingual travel websites conform to the browsing habits of foreign tourists? The depth of the network marketing work, these problems gradually emerged.
The 2010 China (Beijing) Tourism E-Commerce Conference and Destination Network Marketing Forum will be held in Beijing from December 2nd to December 3rd. This conference has arranged a special session to discuss the agenda of tourism destinations and global marketing of scenic spots. Topics include Internet users' habit analysis, multilingual destination website construction and operation strategies, search engine marketing strategies for overseas visitors, international travel marketing channels and platform selection. It is believed that through the discussion of these topics, participating tourist destinations and scenic spot representatives can produce clearer ideas for overseas travel marketing, share successful experiences, and master specific methods and methods.
The appreciation of the renminbi has had a certain impact on inbound tourism. Tourism destinations and scenic spots should be driven by pressure. By improving their service levels and marketing capabilities, they will seek new opportunities in global tourism competition.
Panama data comes from the customs declaration reports, it includes the importer name, HS code, description, price, quantity, etc.
It supports to be checked in the GTO database, without any limitation on HS code or company searching.

If you're thinking about entering a new market, but are not sure which, our data can prioritize target markets.
If you're looking for importers, distributors, potential end customers, or partners, our data can screen out them.
If you're monitoring your competitors, our data could continuously show you those companies' trading movements.
Panama Import Data monthly summary Report for Chapter 29: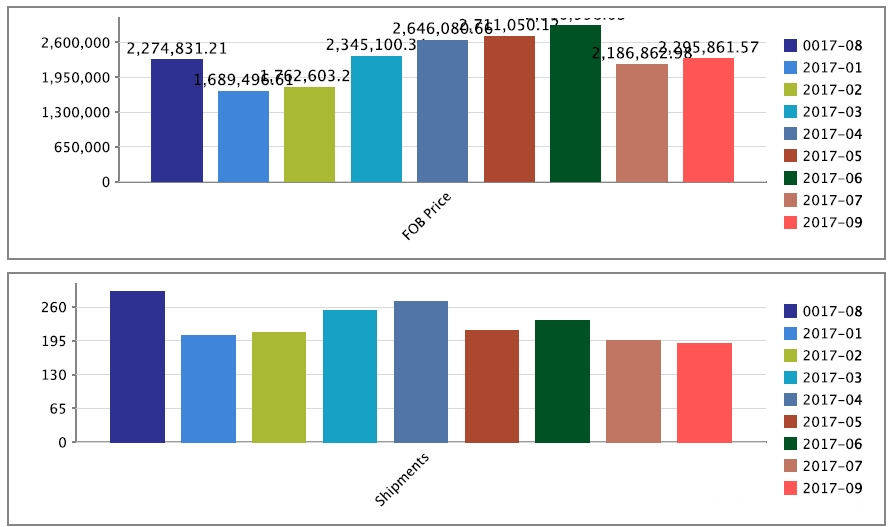 Panama Trade Data,Panama Exports,Panama Economy,Panama Imports
Global Trade Online Limited , https://www.gtodata.com